Price: FREE In the App Store
Evernote literally organises my life! I have used this app for over a year now and it is a godsend, especially for the tasks I use it for, which I will explain a bit more about further on, but if you work like i do, where you do a LOT of research and seem to have notepads piling up, or scraps of paper all over the place with random notes, and even a bookmarks bar in your browser over-flowing with content, then Evernote is the answer! its the best and most accessible note organising platform out there, by far! I have tried a lot of other organising apps to help manage my business and others aren't bad, but Evernote seems to always hold the title to be the best, for me.

If you are looking for an app that will be a fully functional task manager then Evernote is probably not what you need, i'd suggest looking at other apps such as as Omni-Focus for example. However, if your looking for an awesome app to organise all your online content, notes, diaries, bookmarks and more then this is where Evernote comes into play! Best of all, you can manage all your Evernote's from any device thanks to the seamless sync, that pushes your content out to every device you have associated with your account.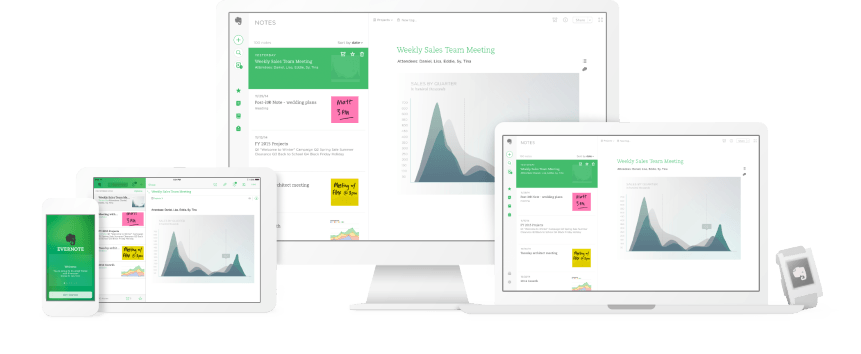 Evernote is the modern workspace that helps you be your most productive self. You're on the path to something big — Evernote is where you do the work to achieve it.
– Write notes of all types, from short lists to lengthy research, and access them on any device.
– Collect web articles, handwritten notes, and photos to keep all the details in one place.
– Find your work quickly with Evernote's powerful search.
– Present your work as it takes shape for better collaboration in meetings.

So what can you do??
Check out some cool things you can do with Evernote...
Write with Evernote
From short lists to lengthy research, no matter what form your writing takes, Evernote keeps you focused on moving those ideas from inspiration to completion.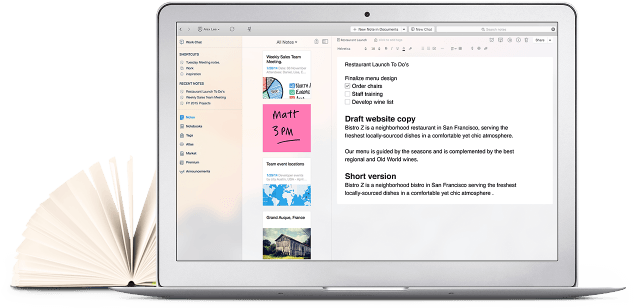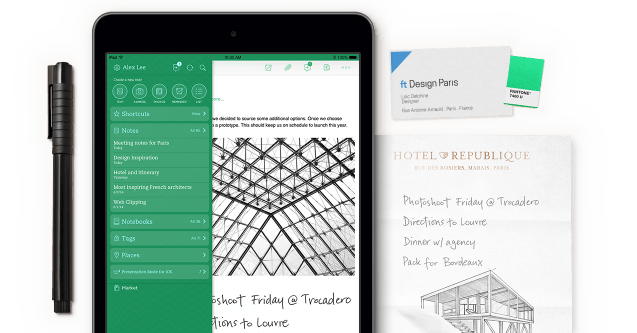 Collect with Evernote
Easily gather everything that matters. Clip web articles, capture handwritten notes, and snap photos to keep the physical and digital details of your projects with you at all times.
Find with Evernote
Your words, images, and documents are always close at hand. Evernote's powerful search and discovery features make everything you've collected easy to find.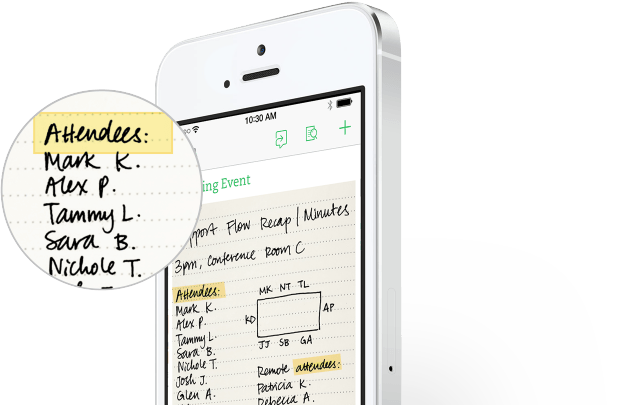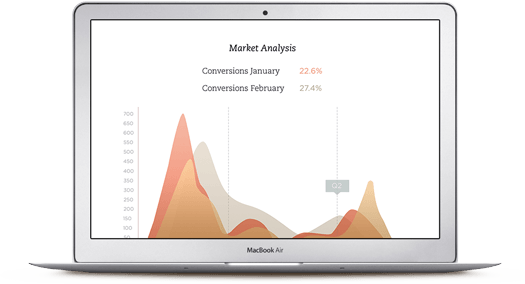 Present with Evernote
Have fast, effective meetings by presenting your work as it evolves. No need to build slides, just one click and your notes are transformed into a beautiful screen-friendly layout.
Evernote can be all you want it to be, and it is used by thousands of people all in different ways, the good thing about Evernote is it can adapt to your workflow. So however you like to collect information on the web or collate your notes, Evernote can help you do it in a way that just makes sense.
When I get a new design project from a client, I always do research first, I want to know everything about their project, I want to know if anyone has done a similar project because I want to do it better! This is where I get the most value out of Evernote.
I will use an example of an iOS Icon project. When a client comes to me and asks for an iOS icon design, let's say they want an icon that looks like a desk with a computer on it. I will first hop over to Evernote and create the client their very own Notebook within Evernote. (you can create as many notebooks as you like in Evernote.) I will then search the web looking for similar icons the client has asked for and clip them to the clients notebook, I will look for all kinds of desk and computers that i think the client may like and clip them to the notebook too. I will then research on different kinds of textures for the desk, and yes I clip them too and before you know it I have all my resources in preparation for my design, all in one place where I can reference them in a neat, organised and clean way. simple!

How do I add content to the Notebooks in Evernote from the web?
Introducing, the Web Clipper.

Want to see more?
Check out the cool video presentation for Evernote
What are the Main Features of Evernote?
The best bits...
– Write notes, from short lists to lengthy research, and access on any device.
– Collect articles, handwritten notes, & photos to keep all the details in one place.
– Find your work quickly with Evernote's powerful search.
– Present your work as it takes shape for better collaboration in meetings.
– Take notes: write in a clean, distraction-free workspace.
– Get organized: create notebooks and add tags to wrangle projects.
– Access anywhere: keep your work in sync across devices.
– Find anything fast: text in notes, photos, and PDFs is searchable.
– Share ideas and resources with shared notebooks.
– Keep up with to-do's: make to-do lists and check items off as you go.
– Harness creativity: capture ideas while they're fresh, wherever you are.
– Prepare for meetings: draft agendas and to-do's for next time.
– Manage expenses: organize receipts, bills, and invoices..
– Plan business travel: save reservations and tickets for simple trip planning.
– Make connections: turn business cards into rich digital contacts.
Download Evernote FREE
Available on Mac, iOS and Android