After what seems like an eternity, well, probably about 3 months of deliberation, I have finally decided to take the plunge and finalise with my re-brand. This has been one of the scariest but hopefully boldest moves I have made with regards to Expressive Media.
Re-branding can either make or break a business, which required me to put a lot of thought into my re-brand. Rebranding so much more of a decision than simply changing my company logo, it's deeper than that, it's what my company represents, how I am perceived by both current and potential clients, therefore it had to be right, no second chances.
Expressive Media is almost 3 years old and has matured so much in those 3 years, the old 'Bulb & Pencils' logo was great at first, although restrictive, however, it was amateur and considered by me, to be a low level brand in which you would expect from someone just starting out. I have to move with the times, my previous branding unfortunately could not live up to the job.
With the maturity of my business I needed a brand that would be taken a bit more serious, something that not only looks, but feels, professional, something that can be taken a little more serious in world full of big players. I needed branding that could be used and would stand out on any platform, something the 'Bulb & Pencils' simply could not do.
I hope you love the new branding as much as I do and feel free to let me know your thoughts in the comments below. Welcome to the the new beginning of Expressive Media, I am glad you are here to experience this with me. I will be rolling out the brand to my Social & Design Networks in the coming days, so look out for it.
Bulb & Pencils
My old branding style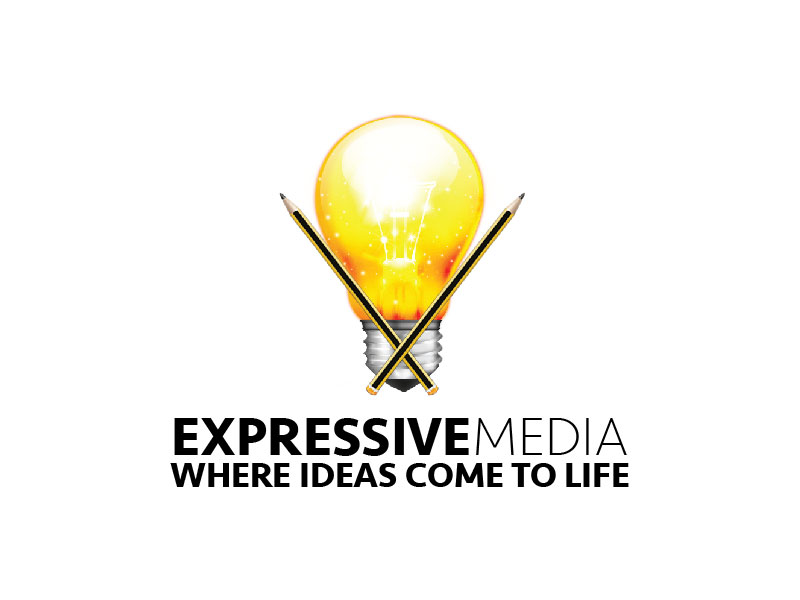 New Branding
Modern, Flat, Clean & Bold