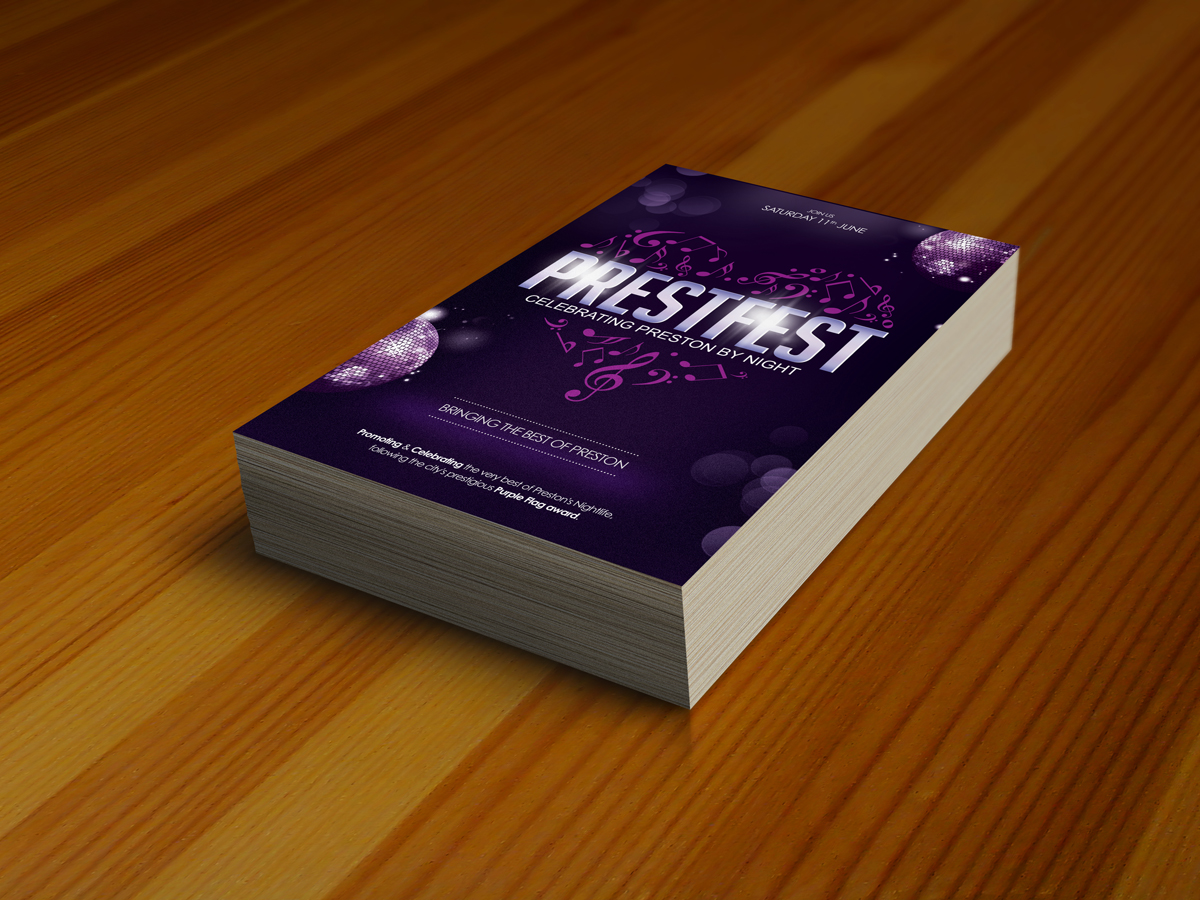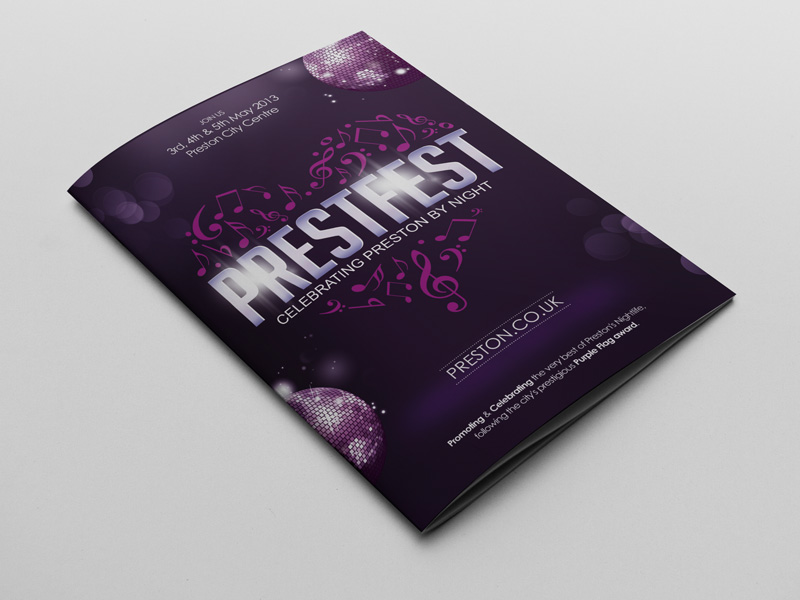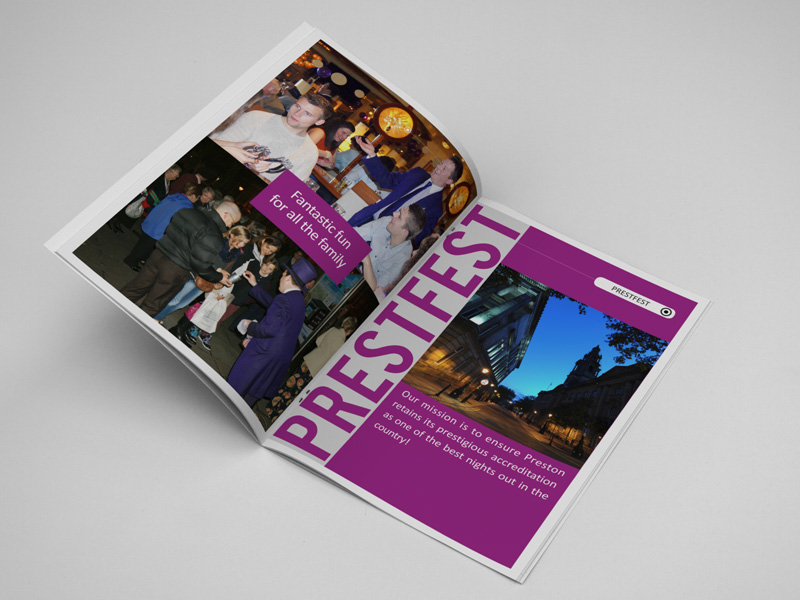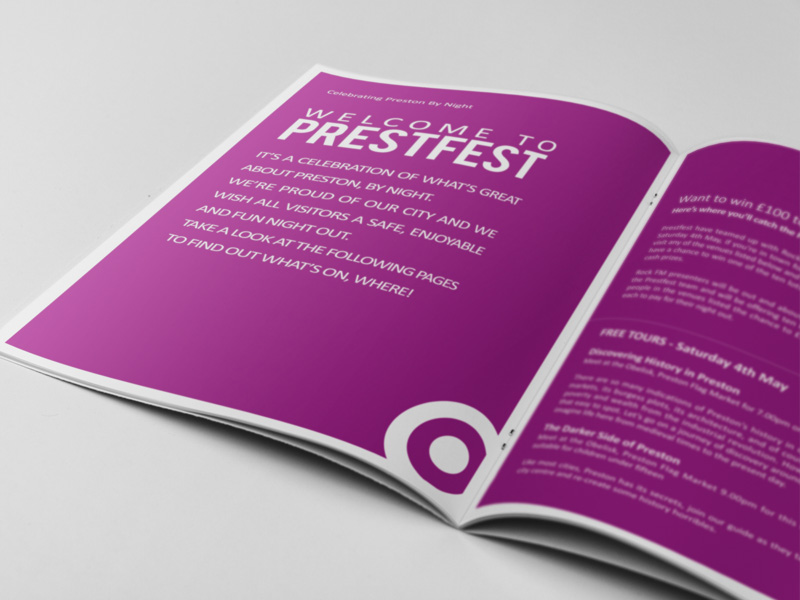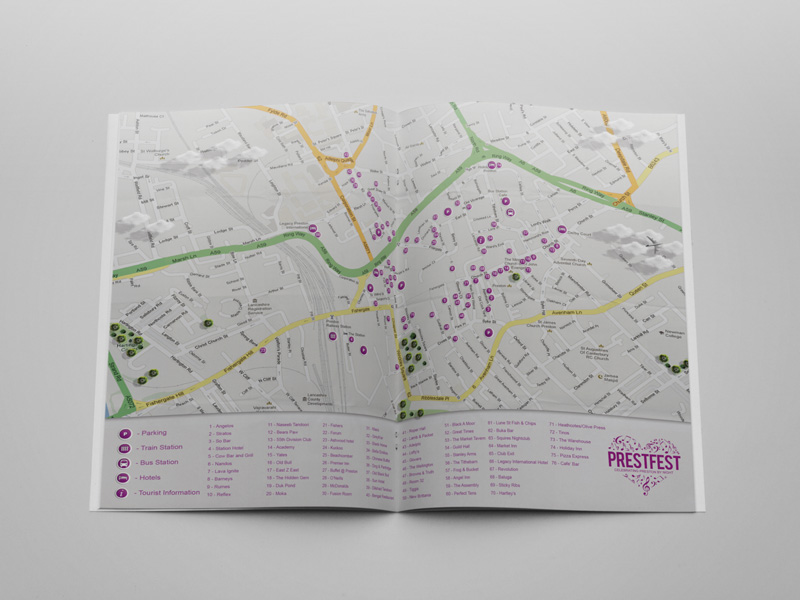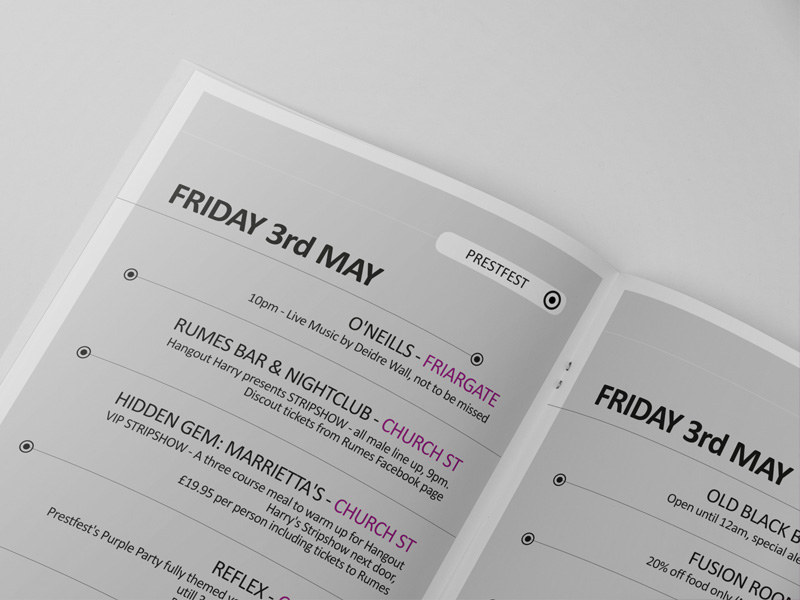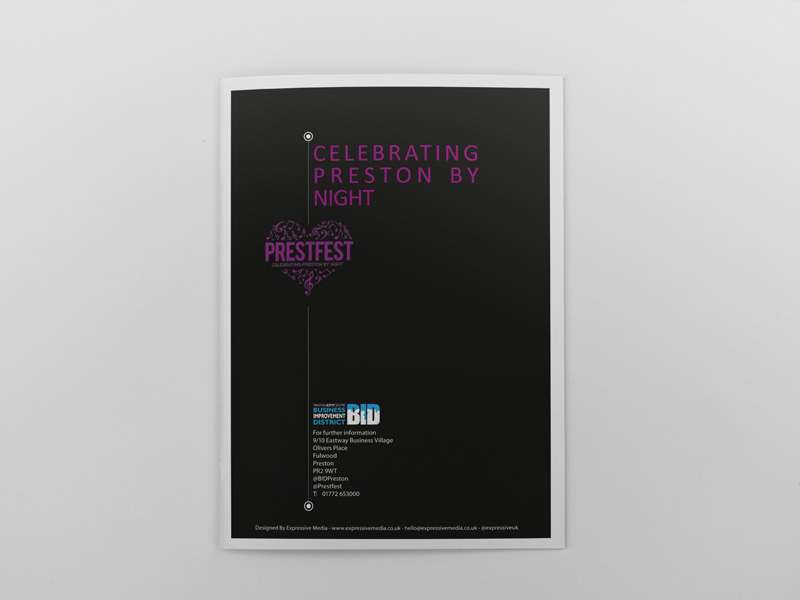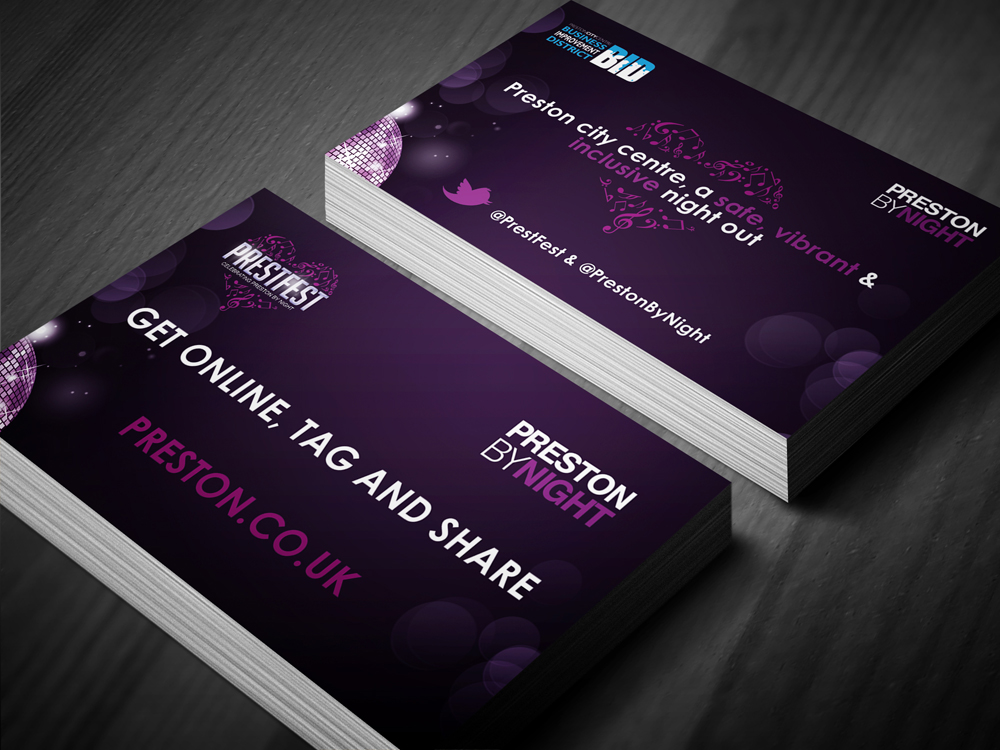 Prestfest is funded by the city's Business Improvement District (BID) and organised in partnership with the Preston by Night group to Promote & Celebrate the very best of Preston's Nightlife, following the city's prestigious Purple Flag award for an outstanding night out!
BID Approached me to design a family friendly logo that would be suitable to young children as well as adults that incorporated all that Prestfest represents, music, arts, food and entertainment!
I was also asked to design the program guide that featured all of the places and events of Prestfest and also a location map with all venues included. I finally had to design hand out cards which were to be given out to people who came to visit Prestfest to help increase social network awareness of the Prestfest event.
Branding
Graphics
Marketing
Print Ready
Professional