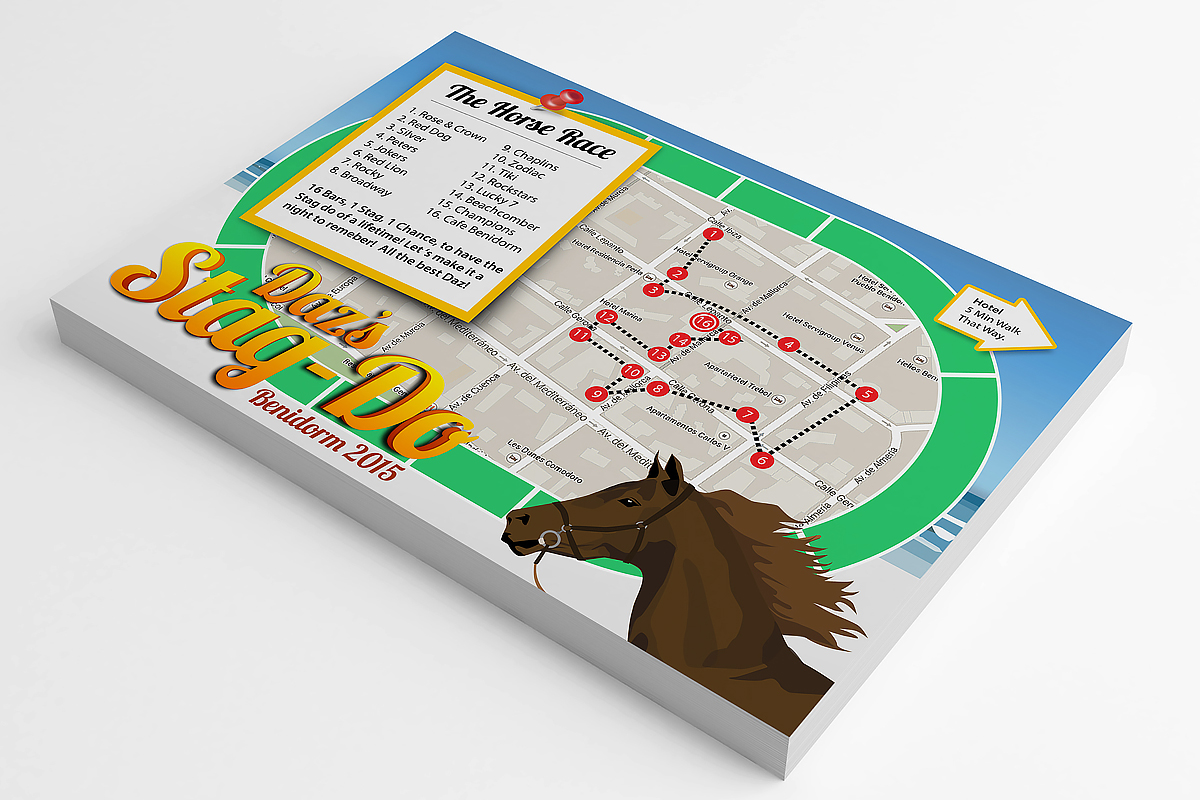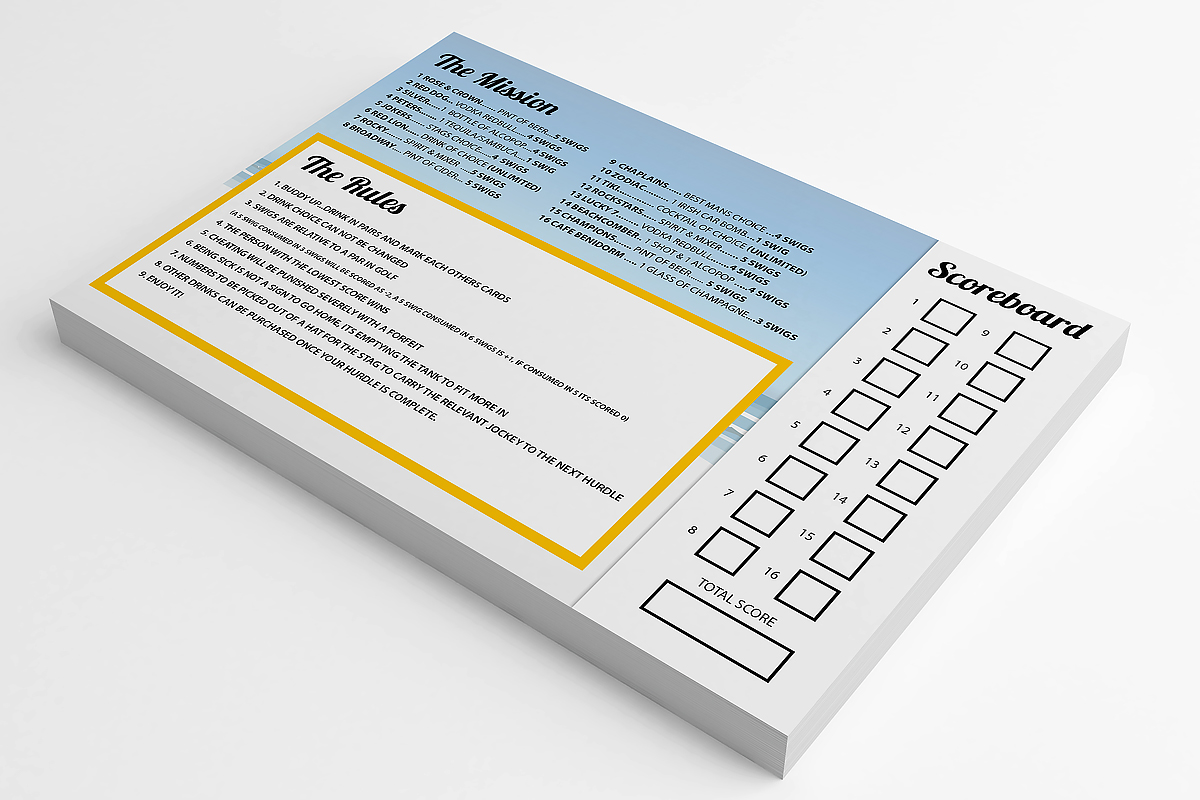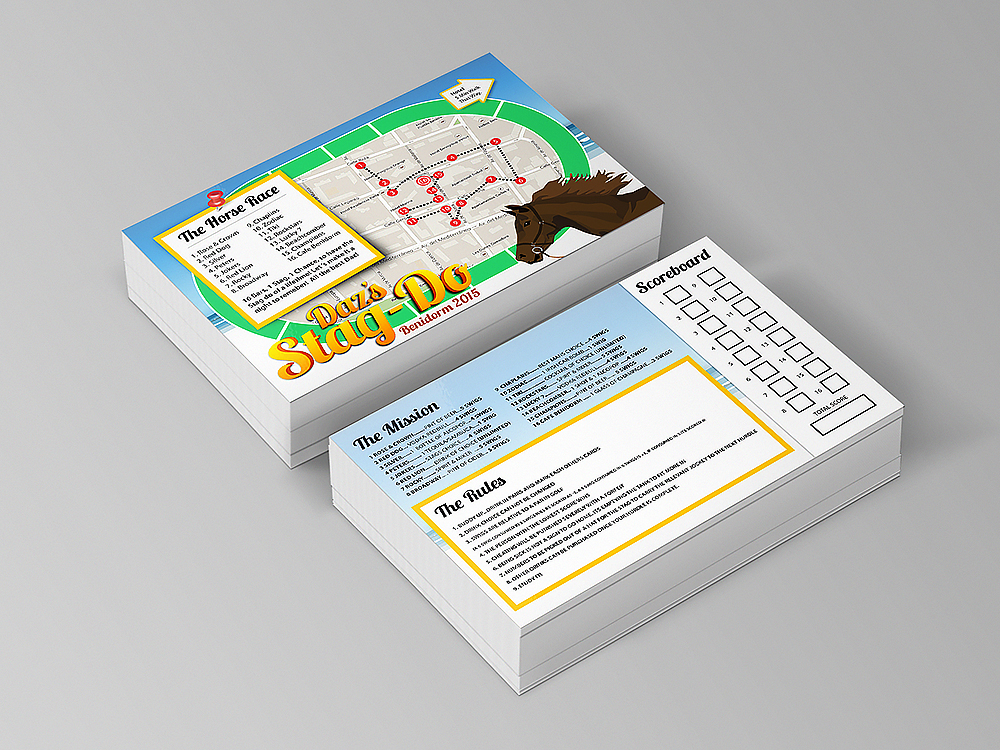 I was asked to create an activity card for a lads stag do in Benidorm. The whole design was based off an idea from the best man. The concept was a horse and jockey theme, where the stag would be a horse and the stag party would be jockeys. The stag would have to carry a jockey to each designated pub around the map of benidorm, at each location the team would have an activity to fulfil that would be scored.
I designed a horse race theme for the front of the card which included a map and directions of the stag mission, and on the reverse I designed a layout that would house the rules, the mission and also the scoreboard for the activities that each member of the stag party could mark their scores in as they progressed through the mission.
The cards will be produced in A6 size and printed on silk card to provide a light protective sheen, whilst maintaining the ability to write on them.
If you have a Stag Do or Hen Do coming up and you want to do something really special and unique for your best friend, then let Expressive Media help create your amazing adventure!
Clean Design
CMYK 300DPi
Print Ready
Professional